If you have a question or a comment about this photograph you may write to me at: tas4@schweich.com I sometimes post interesting questions in my FAQ, but I never disclose your full name or address.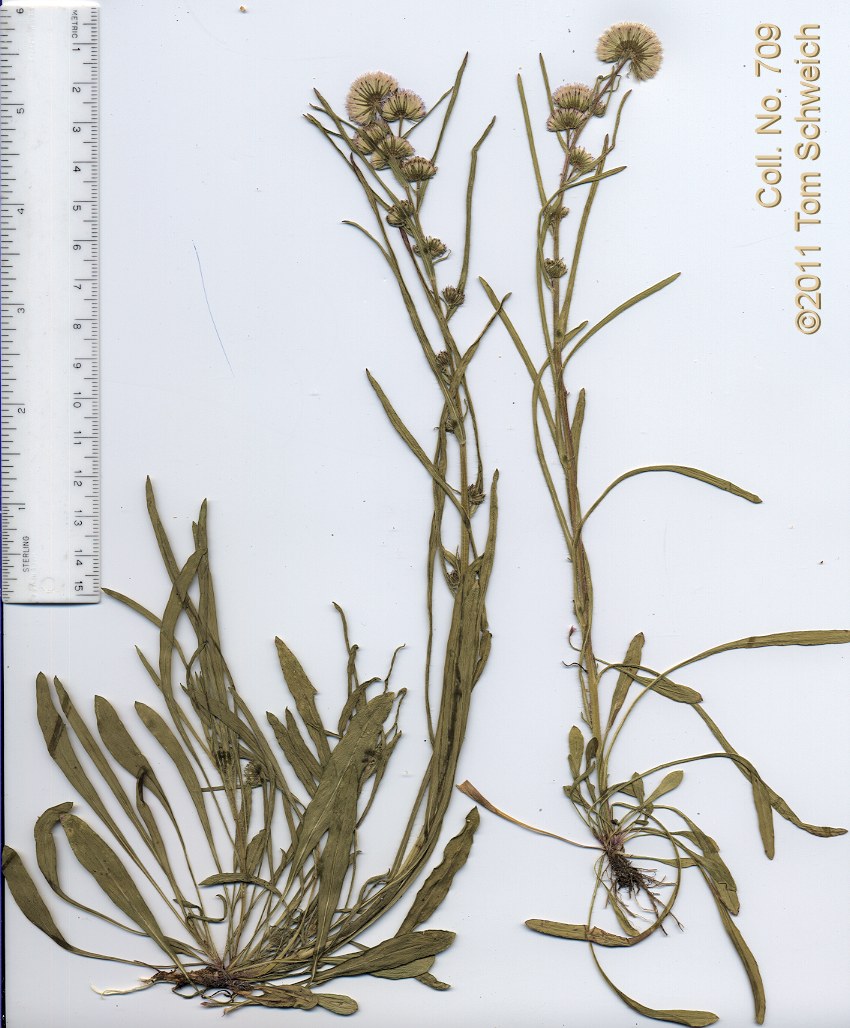 Scanned 16 Nov 2011.

Coll. No. 709, 16 Nov 2011, Characters observed while keying: Perennial herb to 2 dm; Leaves basal and cauline, basal narrowly elliptic, petiole 2 cm, blade 5 cm, 7mm wide, cauline alternate linear; Phyllaries in 3 series, outer 1/2 x inner 2 series, scarious only on edges, purple tips; Flowers white, rays absent inconspicuous, pistillate and staminate flowers in same head, outer flowers without corollas; Achenes with a pappus of bristles.

Article records that use this photograph:

Other photos about Species - Asteraceae or Erigeron lonchophyllus.
---
Date and time this page was prepared: 9/18/2023 5:25:14 PM