If you have a question or a comment about this photograph you may write to me at: tas4@schweich.com I sometimes post interesting questions in my FAQ, but I never disclose your full name or address.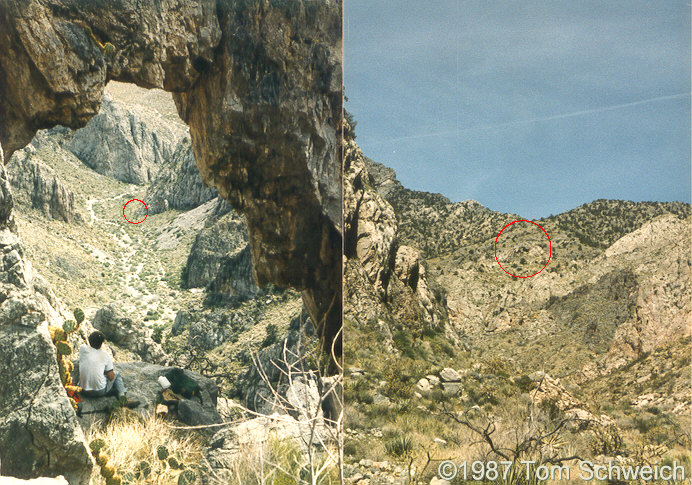 In the photo on the left, Matt sits inside the arch. The arch is formed at the intersection of two faults. One fault that parallels the plane of the photo seems to be a reverse fault. A second fault can be seen at the upper right of the left photograph. The arch itself is formed by a rock fall from the hanging wall of the reverse fault, where the hanging wall has been weakened by intersection of the second fault visible in the photo. Photograph taken in April, 1987.

The arch is inside the red circle of the photograph at right, which was taken from the location of the red circle in the photograph at left.

Location records that use this photograph:

Article records that use this photograph:

Other photos about Geology or Geomorphology.
---
Date and time this page was prepared: 9/18/2023 5:24:18 PM